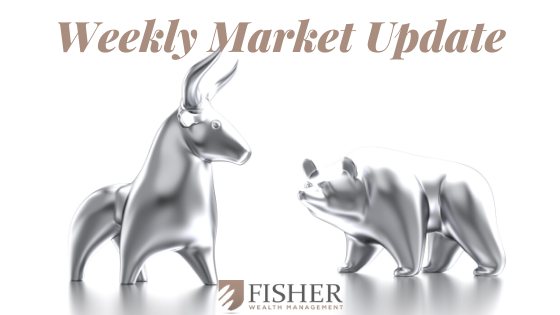 Stocks rebound from Tuesday's sell-off. Global markets are bouncing, as crude oil has somewhat stabilized after the historic sell-off. Caution over restarting the country continues to dominate conversation, with several southern states set to reopen businesses. Senate passage of the coronavirus relief package may be helping investor sentiment this morning.
The latest on oil. West Texas Intermediate (WTI) crude oil (June futures contract) is rebounding sharply today, well off overnight lows, after suffering historic losses over the past few days. WTI was down more than 50% in three days. OPEC ministers held informal conversations via videoconference Tuesday, and the Trump administration is considering aid for oil and gas producers in exchange for equity stakes in the companies or their crude reserves.
When will the recession begin officially? LPL Research is on record that the recession started in March. The majority of the economic data we are seeing is some of the worst ever, which only makes us wonder when it officially will be deemed a recession. It turns out, the official call of when a recession started actually can take years to be official. That implies this recession could be long over by the time it is recognized "officially." We will take a closer look at this later today on the LPL Research blog.
IMPORTANT DISCLOSURES
This material is for general information only and is not intended to provide specific advice or recommendations for any individual. There is no assurance that the views or strategies discussed are suitable for all investors or will yield positive outcomes. Investing involves risks including possible loss of principal. Any economic forecasts set forth may not develop as predicted and are subject to change.
References to markets, asset classes, and sectors are generally regarding the corresponding market index. Indexes are unmanaged statistical composites and cannot be invested into directly. Index performance is not indicative of the performance of any investment and do not reflect fees, expenses, or sales charges. All performance referenced is historical and is no guarantee of future results.
The term Futures refers to future contracts, a financial contract obligating the buyer to purchase an asset (or the seller to sell an asset) at a predetermined future date and price. Contracts detail the quality and quantity of the underlying asset, and are standardized to facilitate trading on a futures exchange. Futures are used to either hedge or speculate on the price movement of an underlying asset, such as a physical commodity or financial instrument.
The fast price swings in commodities will result in significant volatility in an investor's holdings. Futures and forward trading is speculative, includes a high degree of risk, and may not be suitable for all investors.
Any company names noted herein are for educational purposes only and not an indication of trading intent or a solicitation of their products or services. LPL Financial doesn't provide research on individual equities. All information is believed to be from reliable sources; however, LPL Financial makes no representation as to its completeness or accuracy.
This Research material was prepared by LPL Financial, LLC.
Securities and advisory services offered through LPL Financial (LPL), a registered investment advisor and broker-dealer (member FINRA/SIPC).
Insurance products are offered through LPL or its licensed affiliates. To the extent you are receiving investment advice from a separately registered independent investment advisor that is not an LPL affiliate, please note LPL makes no representation with respect to such entity.
If your representative is located at a bank or credit union, please note that the bank/credit union is not registered as a broker-dealer or investment advisor. Registered representatives of LPL may also be employees of the bank/credit union.
These products and services are being offered through LPL or its affiliates, which are separate entities from, and not affiliates of, the bank/credit union. Securities and insurance offered through LPL or its affiliates are:
Not Insured by FDIC/NCUA or Any Other Government Agency
Not Bank/Credit Union Guaranteed
Not Bank/Credit Union Deposits or Obligations
May Lose Value
For Public Use – Tracking 1-05001492