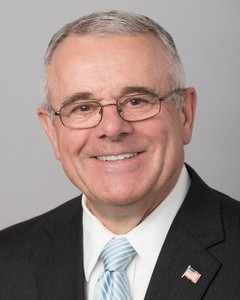 Dick Fisher
Founding Partner
Dick began his financial services career as a Financial Advisor in Burlington back in 1981, when he started knocking on doors all over Alamance County. Dick holds a Bachelor of Science degree from Wake Forest University, a Master's degree from Appalachian State University and a Doctorate from North Carolina State University. For over 20 years, he has taught investment courses at Alamance Community College, where he also sat on the Board of Trustees.
Dr. Fisher serves on the Salvation Army Advisory Board, the Alamance County Extension Advisory Council, and several other civic organizations in the community. He's an active member and elder at First Presbyterian Church, and a retired major in the North Carolina Army National Guard.  
Dick lives in Burlington, NC with his wife Linda. In his spare time, he enjoys travel, playing tennis, and spending time with his two sons, their wives, and his five grandchildren.