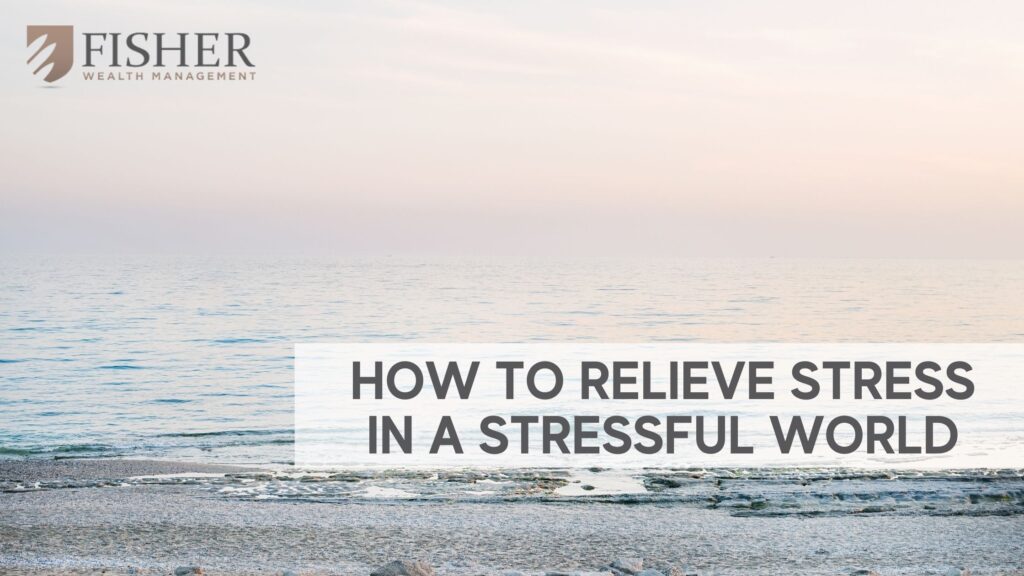 How to Relieve Stress in a Stressful World
Feeling overwhelmed and stressed lately? You're not alone. Here are some helpful tips to keep in mind to add some much-needed positivity to your life.
Use the guided imagery strategy
Something that works almost instantaneously is simply imagining yourself in a less stressful situation—also known as guided imagery. Think of a place that makes you happiest, be it a beach, your favorite walking trail, or even eating at your favorite restaurant. This will help distract you from whatever is causing you stress.
Write it out
Grab a pen and paper and write down what you're grateful for. This may sound cliché, but it's a highly effective method for reducing stress. If you do this often, you can even go back and remind yourself of these things anytime you start to feel overwhelmed. Along the same vein, try your hand at some brain exercises, such as crossword puzzles or Sudoku.
Meditate
Apps like Calm and Headspace have made this method a more common option for alleviating feelings of stress, and there's a good reason. Stress is often linked to higher heart rate and blood pressure, which meditation can help with.
Do some exercises
Even if it's just for a few minutes, exercise releases dopamine and serotonin, which work together to improve your mood. Do one hundred jumping jacks or a ten-minute ab workout for a burst of positive energy.
Take a bath
This may sound unconventional, but go ahead and try it to see for yourself how calming a bath can be. It's like pressing a reset button on your day!
Head outside with your pet
Here's your excuse to spend some quality time with your four-legged friend. Plus, a walk in nature has been proven to improve your well-being—match that with playtime with your pet, and your mental health just got a much-needed reprieve from stressful and anxious feelings.
This article was prepared by ReminderMedia.
LPL Tracking #1-05211008